Empowering The Future
The Waiting Game is the pre-eminent supplier of event staff in the South West and has recently expanded to include branches in South Wales & London.
Our key focus is developing people as individuals, regardless of their background. We select based on attitude and then give our full in-house training to ensure that your event will run smoothly. All recruits are encouraged to further their development with us, whether that be additional skills training or confidence building.
We aim to nurture and empower our team, to help them grow with confidence and prepare them for the next stage of their career, whether that be hospitality or any other industry.
Our Team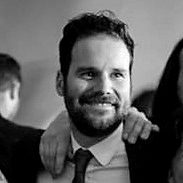 Tom Pickles
Director
Tom started the company all the way back in 2010, having just left university. He brings a level head and objective mind and is focused on maintaining the high standards and values that the company began its journey with whilst developing the business for the future.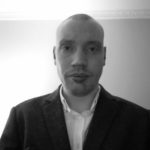 Jake Talbot
Training & Internal Operations
Jake's knowledge of the industry is unequalled. It's this passion in his training and wisdom that helps to inspire the next generation of hospitality workers. As the longest-standing member of the team, Jake bleeds TWG and acts as a mentor to the new members of the team.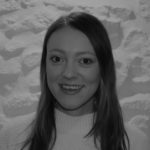 Stephanie West
Branch Manager, Bristol
Steph only joined us in January 2020 but has already established herself as an integral member of the team. She is a fast learner and a natural-born leader. Within a matter of weeks she was calling the shots and confident in her role.
Conner Lugg
Chef Coordinator
Conner has taken the big step from running kitchens to running the chef desk at TWG Kitchen. He knows everything there is to know about working in the kitchen and uses that experience to recruit and train our chefs and kitchen staff.
Alex Hadarean
Branch Manager, South Wales
Alex has taken on the role of spearheading the South Wales branch of TWG. With his wealth of experience across a number of large and prestigious sporting venues, he knows exactly what it is our clients are looking for in their staff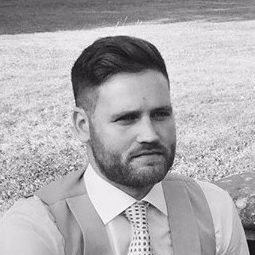 Ben Pickles
Director
Ben joined Tom in December 2010 and never looked back. He's the ideas man, with an infectious hunger and drive. It's this energy that helps to focus the team. When he's not encouraging those around him Ben likes to dive deep into the figures of the business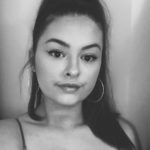 Ashleigh Mackenzie
Payroll Manager
payroll@thewaitinggameltd.co.uk
Ashleigh joined us as an apprentice and has cemented herself as a key member of the family. She tirelessly works her way through the payroll each week, with the support of Dami, to ensure everyone is paid correctly and on time. She also acts as a mentor for new Apprentices joining the business.
Damilola Olaopa
HR Assistant Manager
applications@thewaitinggameltd.co.uk
Dami only joined in October and immediately brought great energy to the office. Responsible for all things HR she works tirelessly to onboard our front-of-house staff whilst supporting Ashleigh with payroll.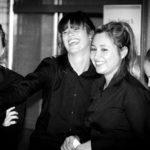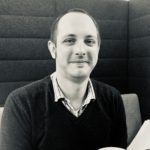 Matthew Fozzard
Senior Recruitment Consultant
Matt has been invaluable in establishing both TWG Consultancy and TWG Kitchen. He brings with him a wealth of knowledge of the industry with extensive experience in both temp and perm recruitment, not to mention restaurant management, he is a valuable addition to the team.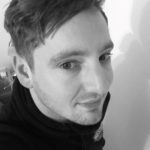 Rob Chick
Head of Operations
AKA Mr Positive. The sun is always shining around Rob, he's unflappable and a pleasure to be around, even when the stakes are high. Rob's passion is people and he's as adept at selling the values of the company as he is chatting to the team on-site and making them feel part of the family.
Liberty Rogers
Staffing Manager
Liberty is one of the newest members of the team. Having been promoted from within, Liberty started as a temporary member of staff before making the step into full time. It hasn't taken her long to settle in and is already taking on a number of responsibilities.
Tom Knapton
Head of Covid Rapid Testing Sites
test.sites@thewaitinggameltd.co.uk
Tom came in initially on a part-time basis to assist with the running of Covid Rapid Test sites across Bristol, Bath, North Somerset & South Gloucestershire. However, he quickly established himself and showed how adept he is at taking challenge after challenge in his stride.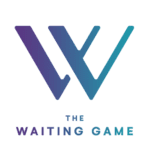 Drew Taylerson
Admin Assistant
staffing@thewaitinggameltd.co.uk
Drew has recently joined as an apprentice and has dived headfirst into learning the ropes. With a passion for business, he is hungry to learn as much as he can and to put it all into practice.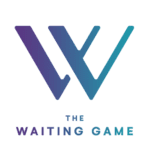 Emma Jones
Festival Staffing Manager
Emma joined the team at the start of 2022 and has hit the ground running. Her organisational skills and ability to manage teams are a welcome addition and already we've seen growth in our festival division since she took the helm.
Our Values are our FOCUS
We take a long term approach to our employees, and give them the tools and training they need to be successful in the hospitality industry and beyond.
Flexibility – We always seek to be versatile and dynamic, ready to adapt to whatever the job throws at us.
Ownership – We take responsibility for our work, and approach each job with integrity and accountability.
Collaboration – We work together as one, making our diversity and differences part of our strength.
Understanding – We treat each other and our clients with empathy, understanding and welcome insight into their problems.
Support – We seek opportunities for everyone in our team to grow, develop and learn new skills.
Our Clients