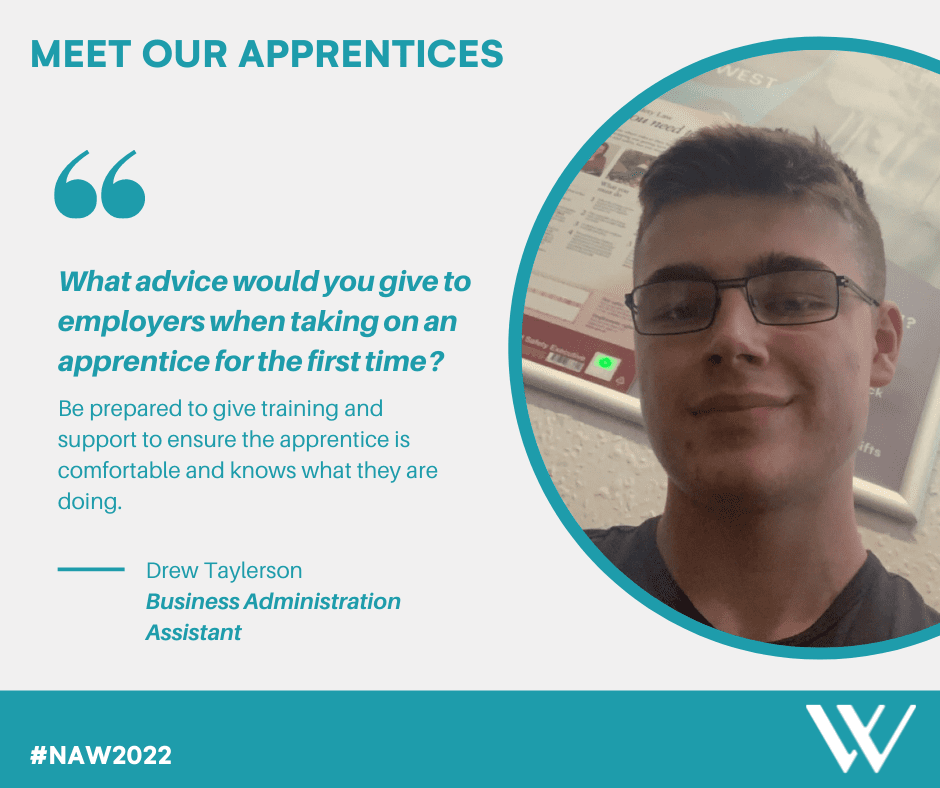 Drew joined us towards the end of last year as a Business Administration Apprentice. He joined us at a time unlike any other, with the post-covid resurgence in full swing. It wasn't an easy time to join but Drew has found his feet and is growing day by day. He is a great character to have around and we're looking forward to seeing his continued development.
We spoke to Drew about his experiences so far as an apprentice and any advice he has for those looking at apprenticeships.
Why did you choose to do an apprenticeship?
I think the reason I chose to do an apprenticeship was that I wanted to earn money but also gain a qualification.
What do/did you enjoy the most about your apprenticeship?
I really enjoy the office environment and the people i work with are great.  I also enjoy my day to day tasks and it's good to get stuff done. 
What advice would you give to someone thinking about doing an apprenticeship?
I would say if you want to earn money while also gaining a qualification it's definitely for you.
What advice would you give to employers when taking on an apprentice for the first time?
They should be prepared to give training and support to ensure the apprentice is comfortable and knows what they are doing.